Stats. Social. Insights.
Discover National Statistical's advanced sports research tools.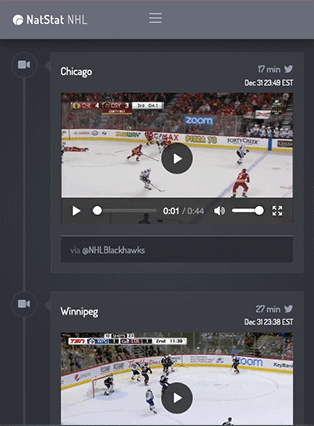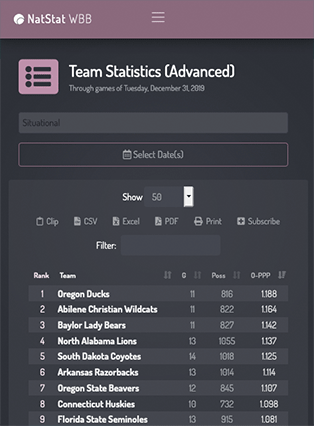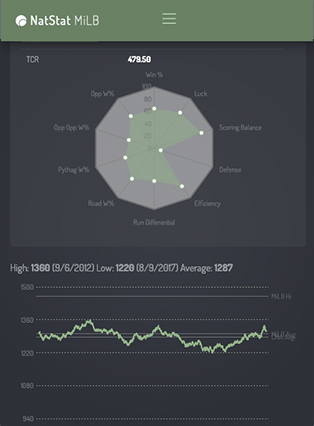 We're National Statistical.
For over 14 years, we've been helping league offices, journalists, scouts and researchers with innovative subscription services.
We got our start in 2007 posting NCAA boxscores on a website called "Basketball State". In 2021, we've got unlimited hoops, hockey, hardball and soccer stats in just about any format you want.
Each of the 25 sites in our network gives you standard and advanced stats, ratings systems, rankings, and multiple forecasting methodologies. Easily export any data sheet in multiple data formats, save as a PDF or to clip to your clipboard. Stream raw data with our easy-to-use API. You can track players and teams with watchlists.
A National Statistical subscription also includes access to our deep archive of news items, transactions, social media posts and video clips. We also offer tools like vidiprinters, classic text boxscores, and situational slicing tools. All in eye-pleasing dark mode for the new decade.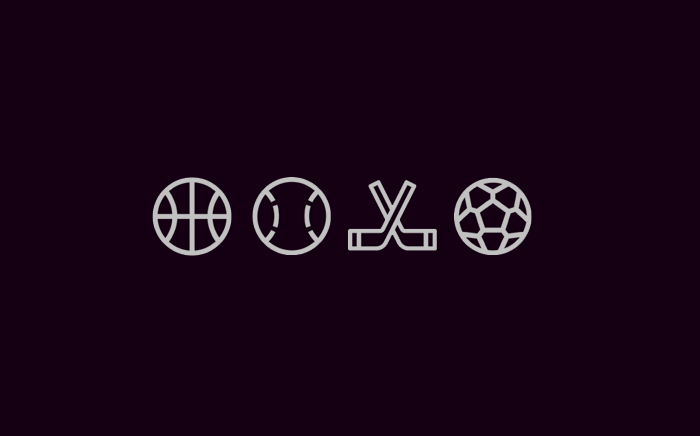 Four sports, 25 sites.
We track 2,343 leagues and conferences, 42,935 teams and 898,536 individual players.
Basketball — NBA (National Association), GL (NBA G League), EuroBB (Europe), AsiaBB (Asia), AmerBB (Americas), MBB (NCAA M), MB2 (NCAA M 2), MB3 (NCAA M 3), MBIA (NAIA M), MBJC (JuCo M), WNBA (Women's NBA), WBB (NCAA W), WB2 (NCAA W 2), WB3 (NCAA W 3), WBIA (NAIA W), WBJC (JuCo W)
Baseball — MLB, MiLB, KBO, NPB, CBB
World Football — FC (NatStat FC)
Advanced Research Features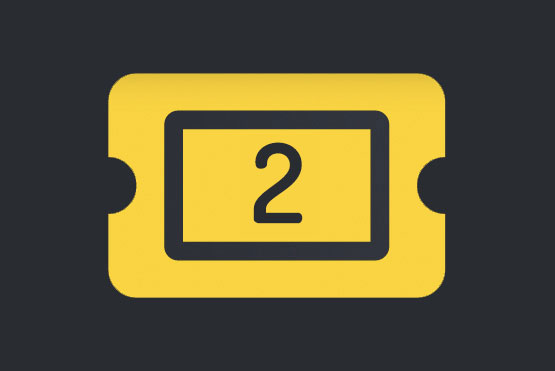 Take us for a test drive.
When you open an account, you can try all our websites for a two hour period, for free.
It's easy to open an account in seconds with your email address, Google or Twitter account. Minutes from now, you could be trying out all 25 of our sites.
For two hours, you can browse through our millions of website pages and figure out if we'd be a useful addition to your scouting or research workflow. Whenever you're ready, you can sign up for one of our affordable and flexible Ticket packages.
* Please note that our free trial includes all network features except API calls, data downloads and exports.
Simple and Flexible Pricing
We have Ticket subscription options to fit your needs and budget. National Statistical offers recurring monthly and annual subscriptions via Stripe so you can easily upgrade, downgrade or cancel at any time. Or pay in one non-recurring lump sum for an annual Ticket with PayPal. All annual Tickets include two months of free service. All paid plans allow changes to league access once every 30 days.
Level 1 Ticket
$

8.99
monthly
Includes 1 service
Unlimited data exports
500 API calls per hour
Annual price 99.99 (1 month free)
Ticket Options
Level 3 Ticket
$

27.99
monthly
Includes 3 services
Unlimited data exports
750 API calls per hour
Annual price $249.99 (1 month free)
Ticket Options
Skybox Ticket
$

119.99
monthly
Includes all 25 services
Unlimited data exports
2500 API calls per hour
Annual price $999.99 (1 month free)
Ticket Options
Get Started Today
Open a National Statistical account with your email, Google or Twitter.